Hammer House of Mystery and Suspense Episode 6
Paint Me a Murder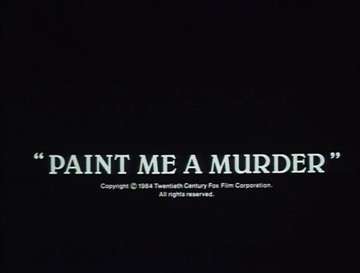 © 1984 Twentieth Century Fox Film Corporation, All rights reserved

The characters and incidents portrayed and the names used herin are fictitious and any similarity to the name, character or history of any person is entirely co-incidental.

Produced by Hammer Film Productions Limited
ITV London Transmission Date: 29th October 1984

Storyline
A greedy wife suggests to her middle-aged husband, a somewhat successful but unstable artist obsessed with fame who may or may not be basing his paintings on his gloomy premonitions of future without even realizing it, to fake his death in order to get a much higher price for his gloomy paintings. He agrees and sinks his boat near the coastline. The plan works and his paintings are quickly sold out.
However, his art dealer asks for more, so the artist starts painting again while hiding in his loft. Unfortunately, things don't go as planned. For starters, all he can paint are doom and gloom images and the buyers don't want that anymore. Two happy drunks and art critics start claiming that his new paintings are fakes, since no one had ever seen him draw them while he was alive. Two police inspectors suspect a fraud but can't yet prove it. The art dealer falls for the wife and she comes clean, so he suggests that they kill her husband for real this time.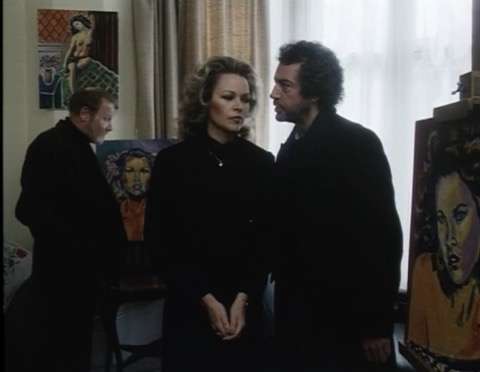 Crew
Cast
Footnotes
Alan Lake was married to two time Hammer actress, Diana Dors.
Michelle Phillips was a singer with the sixties pop group "The Mamas and the Papas".

A very early part here as a policeman for Neil Morrissey of the BBC TV sitcom "Men Behaving Badly"
Details were complied viewing the Episode. 
Source of viewing copy – The Hammer Graveyard Collection