Eddie Knight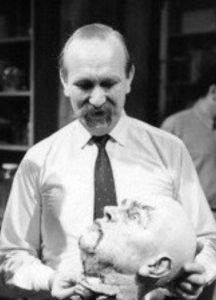 Eddie Knight was born on 14 March 1925.
Eddie worked on many Hammer productions beginning with The Devil Rides Out (1968), and concluding with all thirteen episodes of Hammer House of Mystery and Suspense (1984). He won a shared Emmy for his make-up on the TV series The Last Days of Patton (1986), and a shared BAFTA nomination for TV's Reilly Ace of Spies (1983).
Eddie Knight died on 27 August 1996, he was 71.
Eddie Knight's Hammer Credits (31)