Victor Harrington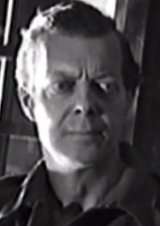 Victor James Harrington was born on 27th Aug 1909 in Casal Paola, Malta.
He first began appearing in movies in uncredited minor roles in the mid-1930's. One of the most busy and tireless of British bit players (he appeared in over 300 films), Victor could be frequently spotted in countless films and TV shows as a patron in a pub, nightclub, casino, or restaurant, a party guest, a military officer, a spectator at a sporting event, or an audience member at a play or concert. His 7 Hammer appearances were all uncredited.
He married Margot Littlefair in 1934 and had 2 children, his daughter Victoria Harrington was also an actress.
Following a heart attack, Harrington died at age 70 on July 23, 1980 in Brighton, East Essex, England.
Victor Harrington's Hammer Appearances (7)