Terence Fisher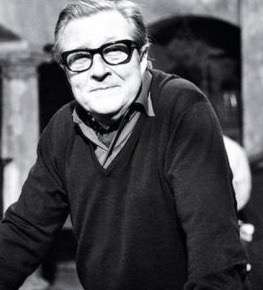 Terence Fisher was born on 23 February 1904, in Maida Vale, London.
He was the first to bring gothic horror alive in full colour, and the sexual overtones and explicit horror in his films, while mild by modern standards, were unprecedented in his day.
Raised by his grandmother in a strict Christian Scientist environment, Fisher left school while still in his teens to join the Merchant Marine. By his own account he soon discovered that a life at sea was not for him, so he left the service and tried his hand at a succession of jobs ashore. It was during this time that he discovered the cinema, entering the film industry as "the oldest clapper boy in the business." One day, almost as a lark, he applied to J. Arthur Rank Studios to become a film editor. To his astonishment, he was accepted. In 1947, at the age of 43, he made his directorial debut with a supernatural comedy called Colonel Bogey (1948).
His break came in 1956 when, at the age of 52, he was asked to helm Hammer Studios' remake of Frankenstein (1931). The result, The Curse of Frankenstein (1957), broke box-office records and enraged critics worldwide who were unaccustomed to its plethora of hearty bloodletting. The Eastmancolor shocker set a new standard for horror films and helped to make Fisher, Hammer and stars Peter Cushing and Christopher Lee into bankable commodities. With its emphasis on realistic character interplay over melodramatic conventions, the film established Fisher's personal approach to horror, which stood in direct defiance to the old Universal films–in fact, Fisher flatly refused to watch James Whale's 1931 version for fear that it might influence his vision.
He directed: Peter Cushing in 13 Films, Christopher Lee in 12, Michael Ripper in 7 and George Woodbridge in 5. He directed 29 films for Hammer.
Terence Fisher died of a Heart Attack in Twickenham, London, he was 76.
Anthony Hind's Hammer Credits (31)