Phil Leakey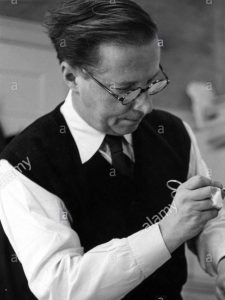 Philip Leakey was born on 4 May 1908 in
He Worked at Shepperton Studios, before joining Hammer as make-up artist in 1947. Involved in most of Hammer's best known early films until his departure in 1958. Succeeded by his former assistant Roy Ashton. His first make-up room at Bray Studios was a converted toilet.
Phil used rubber, cornflakes and rice to create the make-up for the alien-infected character Victor Carroon in the The Quatermass Xperiment (1955).
He married to fellow make-up artist Gladys Leakey on 4 October 1940.
Philip Leakey died on 26 November 1992, he was 84.
Philip Leakey's Hammer Productions (48)