Hammer House of Mystery and Suspense Episode 4
The Corvini Inheritance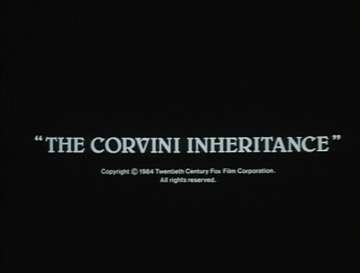 © 1984 Twentieth Century Fox Film Corporation, All rights reserved

The characters and incidents portrayed and the names used herin are fictitious and any similarity to the name, character or history of any person is entirely co-incidental.

Produced by Hammer Film Productions Limited
ITV London Transmission Date: 15th October 1984
Storyline
The lonesome daily routine of a top-notch Security Chief of a London auction-house, who's a bit nerdy and unstable and so completely obsessed with his work that he even spies on his neighbors from his home seeing it not as an invasion of privacy but as the natural extension of his job, is interrupted when a scared female neighbor rings his doorbell to complain of a ski-masked stalker.
He helps her secure her apartment and falls for her, but she rejects his advances. Meanwhile, the auction-house handles a valuable Renaissance collection which includes a necklace said to bear a deadly curse. It belonged to a medieval nobleman who was betrayed by his wife and killed by her lover, a member of the notorious medieval Corvini assassin family. The jewellery supposedly continued to bring only betrayal, murder and madness to those who later owned it.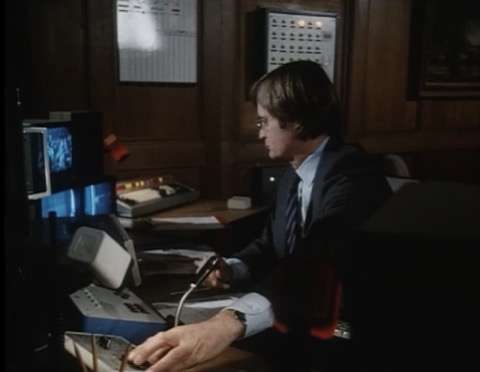 Crew
Cast
Footnotes

David McCallum played Illya Kuryakin in the MGM Television series "The Man from U.N.C.L.E.".

Jan Francis starred the the BBC TV comedy series "Just Good Friends".

Terence Alexander played Charlie Hungerford in the BBC TV series "Bergerac".
Details were complied viewing the Episode. 
Source of viewing copy – The Hammer Graveyard Collection