Arthur Grant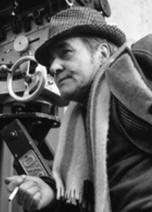 Arthur Grant was born in 1915 in Surrey, England.
Arthur was a veteran of almost 150 films. His first credit came at the age of 16 in the 1931 film Rynox, and his last in Demons of the Mind (1972). He was the most prolific cinematographer at Hammer Studios, under contract in that capacity from 1957 until his death.
Arthur Grant died in 1972.
Arthur Grant's Hammer Productions (31)