Richard Neller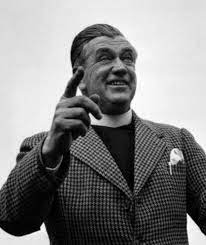 British background player Richard Sydney Neller was born in October, 1894 in Middlesex, England. Neller first began appearing in films in uncredited minor parts in the late 1940's. A heavyset man with a sour face and silver gray hair, Richard was often cast as scientists, club patrons, or passengers on either ships or airplanes. Moreover, Neller could also be occasionally spotted in a courtroom as either a judge or barrister.
He was married Clarice Downer from 1924 until his death.
He died aged 75 on July 14, 1970 in London, England.
Richard Neller's Hammer Appearances (8)