Philip Martell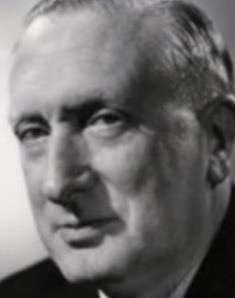 Philip Martell was born on 6 October 1907, in Whitechapel, London.
Following training at London's Guild Hall, working as a cinema violinist towards the end of the silent period he worked as a pit conductor in the West End at theatres such as the Adelphi.
His first association with Hammer was in 1955 when he was brought in to conduct Bruce Campbell's score for The Lyons in Paris. After the death of John Hollingsworth in December 1963, he took over as Hammer's music director.
Philip Martell died in London in 2003, he was 85.
Philip Martell's Hammer Productions (105)
| | | |
| --- | --- | --- |
| Year Released | Production | Role |
| 1955 | The Lyons in Paris | Music Director |
| 1962 | Captain Clegg | Musical Director |
| 1964 | The Curse of the Mummy's Tomb | Musical Supervisor |
| 1964 | The Evil of Frankenstein | Music Supervisor |
| 1965 | Fanatic | Musical Supervisor |
| 1965 | Hysteria | Musical Supervisor |
| 1965 | She | Musical Supervisor |
| 1965 | The Brigand of Kandahar | Musical Supervisor |
| 1965 | The Nanny | Musical Supervisor |
| 1966 | Dracula, Prince of Darkness | Musical Supervisor |
| 1966 | One Million Years BC | Musical Supervisor |
| 1966 | One Million Years BC | Composer: Additional Music (Uncredited) |
| 1966 | Rasputin the Mad Monk | Musical Supervisor |
| 1966 | The Plague of the Zombies | Musical Supervisor |
| 1966 | The Reptile | Musical Supervisor |
| 1966 | The Witches | Musical Supervisor |
| 1967 | A Challenge for Robin Hood | Musical Supervisor |
| 1967 | Frankenstein Created Woman | Musical Supervisor |
| 1967 | Quatermass and the Pit | Musical Supervisor |
| 1967 | Slave Girls | Musical Supervisor |
| 1967 | The Mummy's Shroud | Musical Supervisor |
| 1967 | The Viking Queen | Musical Supervisor |
| 1968 | Dracula Has Risen from the Grave | Musical Supervisor |
| 1968 | The Anniversary | Musical Supervisor |
| 1968 | The Devil Rides Out | Musical Supervisor |
| 1968 | The Lost Continent | Musical Supervisor |
| 1968 | The Vengeance of She | Musical Supervisor |
| 1969 | Do Me a Favor and Kill Me | Music Supervisor |
| 1969 | Eve | Music Supervisor |
| 1969 | Girl of My Dreams | Music Supervisor |
| 1969 | Jane Browns Body | Music Supervisor |
| 1969 | Matakitas is Coming | Music Supervisor |
| 1969 | One on an Island | Music Supervisor |
| 1969 | Poor Butterfly | Music Supervisor |
| 1969 | Somewhere in a Crowd | Music Supervisor |
| 1969 | Stranger in the Family | Music Supervisor |
| 1969 | The Beckoning Fair One | Music Supervisor |
| 1969 | The Indian Spirit Guide | Music Supervisor |
| 1969 | The Killing Bottle | Music Supervisor |
| 1969 | The Last Visitor | Music Supervisor |
| 1969 | The Madison Equation | Music Supervisor |
| 1969 | The New People | Music Supervisor |
| 1969 | Frankenstein Must Be Destroyed | Musical Director |
| 1969 | Moon Zero Two | Musical Supervisor |
| 1970 | Miss Belle | Music Supervisor |
| 1970 | Paper Dolls | Music Supervisor |
| 1970 | Crescendo | Conductor |
| 1970 | Scars of Dracula | Musical Supervisor |
| 1970 | Taste the Blood of Dracula | Musical Supervisor |
| 1970 | The Horror of Frankenstein | Music Supervisor |
| 1970 | The Vampire Lovers | Musical Supervisor |
| 1970 | When Dinosaurs Ruled the Earth | Musical Supervisor |
| 1971 | Blood from the Mummy's Tomb | Musical Supervisor |
| 1971 | Creatures the World Forgot | Music Supervisor |
| 1971 | Dr Jekyll & Sister Hyde | Musical Supervisor |
| 1971 | Hands of the Ripper | Musical Supervisor |
| 1971 | Lust for a Vampire | Musical Supervisor |
| 1971 | On the Buses | Musical Supervisor |
| 1971 | Twins of Evil | Musical Supervisor |
| 1972 | Demons of the Mind | Musical Supervisor |
| 1972 | Dracula AD 1972 | Musical Supervisor |
| 1972 | Fear in the Night | Musical Supervisor |
| 1972 | Mutiny On The Buses | Musical Supervisor |
| 1972 | Straight On Till Morning | Musical Supervisor |
| 1972 | Vampire Circus | Musical Supervisor |
| 1973 | Holiday on the Buses | Musical Supervisor |
| 1973 | Love Thy Neighbour | Musical Supervisor |
| 1973 | Man at the Top | Musical Supervisor |
| 1973 | Nearest and Dearest | Musical Supervisor |
| 1973 | That's Your Funeral | Musical Supervisor |
| 1974 | Captain Kronos - Vampire Hunter | Musical Supervisor |
| 1974 | Frankenstein and the Monster from Hell | Musical Supervisor |
| 1974 | Man About the House | Musical Supervisor |
| 1974 | The Legend of the 7 Golden Vampires | Musical Supervisor |
| 1974 | The Satanic Rites of Dracula | Musical Supervisor |
| 1976 | To the Devil A Daughter | Musical Supervisor |
| 1977 | Shatter | Musical Supervisor |
| 1979 | The Lady Vanishes | Musical Director |
| 1980 | Carpathian Eagle (Hammer House of Horror) | Musical Supervisor |
| 1980 | Charlie Boy (Hammer House of Horror) | Musical Supervisor |
| 1980 | Children of the Full Moon (Hammer House of Horror) | Musical Supervisor |
| 1980 | Growing Pains (Hammer House of Horror) | Musical Supervisor |
| 1980 | Guardian of the Abyss (Hammer House of Horror) | Musical Supervisor |
| 1980 | Rude Awakening (Hammer House of Horror) | Musical Supervisor |
| 1980 | Silent Scream (Hammer House of Horror) | Musical Supervisor |
| 1980 | The House That Bled to Death (Hammer House of Horror) | Musical Supervisor |
| 1980 | The Mark of Satan (Hammer House of Horror) | Musical Supervisor |
| 1980 | The Thirteenth Reunion (Hammer House of Horror) | Musical Supervisor |
| 1980 | Two Faces of Evil (Hammer House of Horror) | Musical Supervisor |
| 1980 | Visitor from the Grave (Hammer House of Horror) | Musical Supervisor |
| 1980 | Witching Time (Hammer House of Horror) | Musical Supervisor |
| 1984 | A Distant Scream (Hammer House of Mystery and Suspense) | Musical Supervisor |
| 1984 | And the Wall Came Tumbling Down (Hammer House of Mystery and Suspense) | Musical Supervisor |
| 1984 | Black Carrion (Hammer House of Mystery and Suspense) | Musical Supervisor |
| 1984 | Child's Play (Hammer House of Mystery and Suspense) | Musical Supervisor |
| 1984 | Czech Mate (Hammer House of Mystery and Suspense) | Musical Supervisor |
| 1984 | In Possession (Hammer House of Mystery and Suspense) | Musical Supervisor |
| 1984 | Last Video and Testament (Hammer House of Mystery and Suspense) | Musical Supervisor |
| 1984 | Mark of the Devil (Hammer House of Mystery and Suspense) | Musical Supervisor |
| 1984 | Paint Me a Murder (Hammer House of Mystery and Suspense) | Musical Supervisor |
| 1984 | Tennis Court (Hammer House of Mystery and Suspense) | Musical Supervisor |
| 1984 | The Corvini Inheritance (Hammer House of Mystery and Suspense) | Musical Supervisor |
| 1984 | The Late Nancy Irving (Hammer House of Mystery and Suspense) | Musical Supervisor |
| 1984 | The Sweet Scent of Death (Hammer House of Mystery and Suspense) | Musical Supervisor |
WordPress Tables Plugin