John Tatham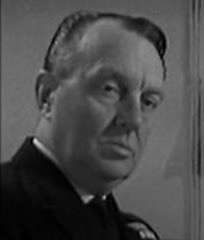 John Kenneth Tatham on July 29, 1911 in Southwell, Nottinghamshire, England.
John was a former dance instructor and longtime stand-in for Trevor Howard, he first began popping up in films in often uncredited minor roles in the mid-1940's. With his trademark dour face and matching grumpy demeanor, John was frequently cast as policemen, military officers, or patrons at either pubs or nightclubs. Tatham appeared in a number of films and television shows in a career that spanned four decades.
John died at age 85 in December, 1996.
John Tatham's Hammer Appearances (9)