Jimmy Sangster
an Exclusive Interview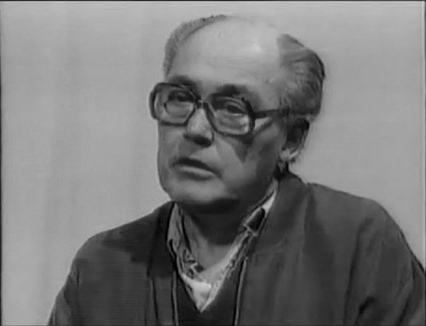 Jimmy Sangster, the man often credited with starting the "Hammer Horror" era with his superb scripts, has kindly agreed to grant the Hammer Graveyard an interview. Before you see what he has to say, take a minute to read this impressive entry taken from "The BFI Companion to Horror".
James Henry Kinmel Sangster (2 December 1927 – 19 August 2011)
British writer, producer, director. Sangster began work for Hammer in a minor production capacity in the late 40s (as assistant director on Room to Let, 1950) but quickly graduated to scriptwriting. The Curse of Frankenstein (1957), Dracula (1958), The Revenge of Frankenstein (1958), The Mummy (1959) and The Man Who Could Cheat Death (1959) are brisk, lively affairs with a streak of black humour, setting the tone for Hammer horror in this formative period. As a producer for the studio, he worked on a series of psychological thrillers inspired by the success of Psycho (1960) and Les diaboliques ( I955): only Taste of Fear (1961) and The Nanny (1965) are wholly successful in transplanting the format to a British context.
Sangster moved briefly into direction with the disastrous The Horror of Frankenstein (1970), Hammer's leaden attempt to redo the Frankenstein story with Ralph Bates taking over from Peter Cushing. His next film, Lust for a Vampire (1970), second in Hammer's 'Carmilla' trilogy, is slightly better, though marked by uneven performances and clumsy shifts in tone. Sangster spent much of the 70s working as a writer-producer for American television where he was associated with projects by John Llewellyn Moxey (A Taste of Evil, 1971) and Gordon Hessler (Scream Pretty Peggy, 1973).
Jimmy spoke to The Hammer Graveyard in January 1999, read his full interview below:
Jimmy Sangster Interview with The Hammer Graveyard
HG: You first appear on the credits of a Hammer production in 1949's A Room to Let, how did you first get involved with Hammer.
Jimmy: I joined the company as a Third Assistant Director when I came out of the RAF. My first film for them was "Dick Barton". "Room to Let" was, I think, the fourth or fifth film I did, becoming First Assistant for the first time.
HG: My late cousin, Phil Alexander (himself a keen writer), started work at Shepperton Studios in the late 60's as a production runner. He used to tell stories of how he would give his own scripts to director Milton Subotsky, only to have them returned with words of encouragement telling him not to give up. He didn't, and a couple of years ago he finally had some of his work published. It would seem that you started out in much the same way, how did you get your break as a screenplay writer?
Jimmy: I was production manager at Hammer at the time. I pitched a story to Tony Hinds ("X – The Unknown"), he liked it and told me to go write the script. I also served as Production Manager on the movie, an unusual combination I feel.
HG: Did you have any desire to be an actor?
Jimmy: No! I never wanted to be an actor, although I did play the part (uncredited) of Winston Churchill in the 1960 film "The Siege of Sidney Street".
HG: What are your memories of the experience?
Jimmy: Very few, I'm afraid except we (my wife and son) had a very pleasant, expenses paid holiday in Dublin.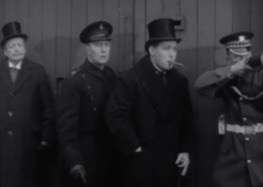 HG: Was this your only acting role?
Jimmy: No, but the only other part I played was as a redcoat English Officer in the Dan'l Boone series I was producing for TV in America…but only because I was the one who handled the accent best.

HG: Following Terence Fisher's incapacitation through a broken leg, you were asked to take over as Director for the filming of "Lust for a Vampire". How far had the project progressed when you stepped in?
Jimmy: When I took over the movie it was already cast, script finalised and sets built. It was about two weeks before shoot date.
HG: I understand that you were busy whilst the film was being edited, but do you know who was responsible for what must rank as one of the worst moments in any Hammer production – namely the addition of that awful pop song "Strange Love"
Jimmy: I assume it was the producers, Fine and Styles. I didn't get on with them and left the project immediately shooting was finished.
HG: Your final credit for Hammer is as Writer, Producer and Director of "Fear in the Night". Which do you enjoy more, writing, producing or directing – and why?
Jimmy: I enjoy all three. But I made the most money writing.
HG: Was there any particular reason for penning "Dracula, Prince of Darkness" (1965), "Traitor's Gate" (1964) and "Face of a Stranger" (1964) under the pseudonym John Sansom?
Jimmy: I didn't much like the finished shooting scripts.
HG: Michael Carreras wrote the screenplay for "The Lost Continent" using his gardener's name, Michael Nash, where did you get the name John Samson?

Jimmy: I decided as long as I was going to use a pen name I might as well stick to my own initials. John Sansom was the first name that came into my head.
HG: Count Dracula's silence, in "Dracula Prince of Darkness", is reported to have been the result of changes that Christopher Lee wanted to the script. How did this come about?

Jimmy: Sorry I have no idea.
HG: There has been talk of remaking some of the classic Hammer films using modern day techniques and special effects, what are your thoughts on this?

Jimmy: So long as they pay me any money due to me, good luck to them.
HG: You were responsible for the screenplays of many of Hammer's most memorable films, particularly in the "Hammer Horror" formative years. Your scripts for "X the Unknown", "Curse of Frankenstein" and "Dracula", played a major part in the emergence of Hammer in the genre. In fact Terence Fisher is quoted as saying the "the greatest credit" ought to go to you as your scripts made the original story for "Curse of Frankenstein" so cinematic. You obviously have a flair for the horror genre, what were your early influences?
Jimmy: I wrote horror movies because it was my job. If Tony Hinds had asked me to write a Carry On movie as my first effort, I would have turned out to be a comedy writer. So, when anyone asks me what were the influences that prompted me to be a "horror film" writer, I tell them it was Wages!!!
HG: As a writer, how did you feel about what was seen as the necessity to "spice-up" the sexual content of the films in the late sixties and early seventies?
Jimmy: If sexy is going to add to the Box Office takings then it's okay by me.
HG: What do you consider to be your finest work for Hammer, and why?
Jimmy: "The Nanny", followed closely by "Taste of Fear". As for why… I consider they were good movies.
HG: The three Hammer films in which you are credited as Director all starred the late Ralph Bates. What was he like to work with?
Jimmy:He was a lot of fun, a good actor and extremely easy to work with.
HG: Can you tell me something about any particular memories you have of him?
Jimmy: Not really. He was a very dear friend. We went on vacation together a couple of times….to Ibiza and to Nice where we partied a lot, the rest is personal. I'm sorry.
HG: "Fear in the Night" starred four of Britain's biggest stars of the day in Peter Cushing, Joan Collins, Ralph Bates and Judy Geeson. We've already discussed Ralph, but what about the others, what were they like to work with as individuals? I've never read a bad word about Peter Cushing.
Jimmy: My only memories of Peter are professional. He wasn't a friend so we never socialised. And, as a pro, as I have said on numerous occasions, he was first rate.
HG: How about Joan Collins?
Jimmy: Joan Collins was NOT a star when we made this movie. She HAD been, but her career was in a severe dip and it didn't rise again until she did the US TV show, which was later. She WAS a little difficult.
HG:And Judy Geeson?
Jimmy: Judy was a sweetie and a very good actress. ("10 Rillington Place among other movies).
HG: You made two films with the legendary Bette Davis "The Nanny" (1965) and "The Anniversary" (1967). It's often written that Miss Davis had a reputation for being difficult (she is actually quoted as calling herself "a hard cow") – What was the experience like?
Jimmy: Working with BD meant being involved up to 15/16 hours a day. She needed a lot of attention. She took up practically ALL my time. So much so that, following the completion of "The Nanny", my then wife Monica (one time Hammer hairdresser Monica Hustler), threatened to leave the country if I ever made another film with her.
HG: But you did, what happened when you made "The Anniversary", two years later?
Jimmy: She kept her word, although as far as Monica was concerned, we had a house in Provence and she considered it a good excuse to go there. Needless to say, she would have stayed at home if I'd wanted her to.
HG: After your time with Hammer, you went to America where you spent several years writing for television. How difficult was it adjusting, not only to a new audience, but also to writing for the small screen.
Jimmy: Writing is writing is writing. You might just as well ask, how did I adjust to writing novels (I wrote 9), or TV scripts in England before I went to America.
HG: I have seen pictures of you at the 1998 Bray event. Do you still have any professional links with Hammer?
Jimmy: No! I have no links with Hammer.
HG: Will there be an event this year? And will you be attending?
Jimmy: Yes! I believe there's going to be another gathering….and no! I won't be going.
HG: Finally, can you tell us something about any current projects you are working on?
Jimmy: I'm writing an original script for a German company, due to shoot this summer.
HG: Thanks very much for taking the trouble to answer our questions.
Jimmy: No problem, It was a pleasure.
---
Jimmy Sangster's Hammer Filmography