Harry Fielder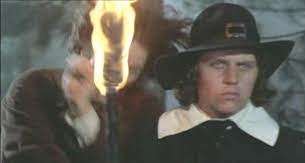 Harry Arthur Fielder was born on April 26 1940 in Islington, London.
A prolific British supporting artist, Harry was a GPO messenger boy, made Christmas crackers, and dyed feathers before going on to work for Anderson's Timber Yard in Islington from 1958 to 1966. Moreover, Harry was the lead singer and guitarist for different rock bands that performed in various bars and pubs while still working at the timber yard. Fielder met his wife, actress Mary Fielder, at one gig in South London; the couple married in 1963 and had three children. After doing some initial work as an extra on a couple of TV shows in 1966, Harry was advised by William Roache to join the extra's union the Film Artists Association/Central Casting. Fielder acquired his probationary Equity card in the wake of being featured in a TV commercial.

Harry's career in both film and television alike really took off in 1967 and continued going strong well into the late 1990's. Among the notable directors Fielder appeared in movies for are Alfred Hitchcock, Steven Spielberg, Ken Russel, Stanley Kubrick, George Lucas, Terrence Fisher, John Landis, and MelBrooks. After his acting career ended in the late 1990's, Harry went on to work at a garden centre in Hemel Hempstead before eventually deciding to retire and collect a pension. He lived in Watford, Hertfordshire, England.
In 2012, Harry published his autobiography Extra Extra, Read All About It!: My Life as a Film and TV Extra.
He died aged 80 on 6 Feb 2021 in Watford, England.
Harry Fielder's Hammer Appearances (10)