Journey to the Unknown Episode 7
The Madison Equation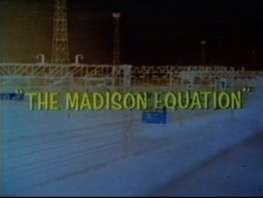 Hammer Film Productions
Copyright © MCMLXVIII
Filmed at Intertel Studios by Addavision
Distributed by Twentieth Century-Fox Television
William Self – In charge

UK Release Date 2nd June 1969
Storyline
Inga and Ralph Madison develop a computer with artificial intelligence and a personality. Jealous Ralph tries to programme the computer to kill his wife, but the computer has a mind of its own.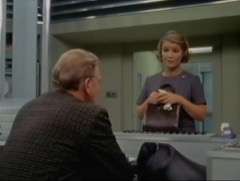 Crew
Cast
Footnotes
Arguably best remembered for her role as Miss Ellie, the Ewing family matriarch on the long-running Lorrimar Production's TV series "Dallas"(1978).

Jack Hedley also appeared for Hammer in "The Scarlet Blade" (1963), "The Secret of Blood Island" (1965) and "The Annivesary" (1968). He also provided the voice for the parrot in the James Bond film "For Your Eyes Only" (1981).
Details were complied viewing the Episode. 
Source of viewing copy – The Hammer Graveyard Collection