Hammer House of Horror Episode 1
Witching Time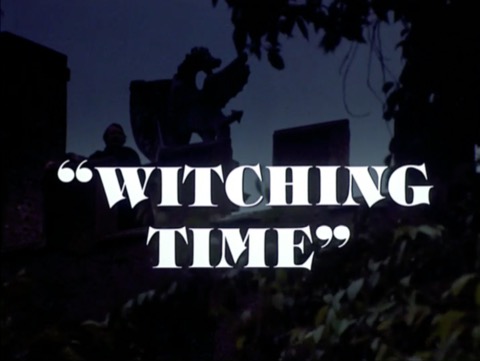 Jack Gill Presents "Hammer House of Horror" Copyright MCMLXXX
Chips Productions Limited. All Rights Reserved

The characters and incidents portrayed and the names used herin are fictitious and any similarity to the name, character or history of any person is entirely co-incidental.

A Jack Gill Presentation for Chips Productions Ltd.
A Cinema Arts International Production in association with Hammer Films for ITC Entertainment – An OCC company.

UK Transmission Date 13th Sep 1980
Storyline
A 17th-century witch uses her craft to transport herself to the 20th century. She brings spine-chilling terror to the present-day occupants of the old farmhouse in which she lived. She puts her mark on the man now living in the farmhouse, while his wife tries to save him.
Crew
Cast
Footnotes
Prunella Gee appeared in the Bond film "Never Say Never Again" (1983).

Lennard Pearce is fondly remembered as Grandad in BBC TV's hit comedy series "Only Fools and Horses".
Details were complied viewing the Episode. 
Source of viewing copy – The Hammer Graveyard Collection