Hammer House of Horror Episode 9
Carpathian Eagle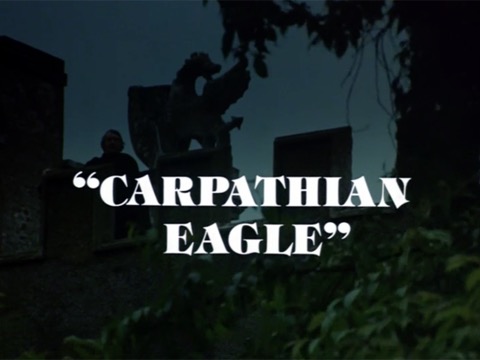 © 1984 Twentieth Century Fox Film Corporation, All rights reserved

The characters and incidents portrayed and the names used herin are fictitious and any similarity to the name, character or history of any person is entirely co-incidental.

Produced by Hammer Film Productions Limited
UK Transmission Date: 9 Nov 1980
Storyline
A serial killer rips out the heart of his victims, and Detective Inspector Clifford (Anthony Valentine) is in charge of the investigation without any lead. While listening to the radio, he becomes aware of a best-seller, in which the killer also removes the heart of his victims, and Clifford meets the writer, Natalie (Suzanne Danielle), and she tells that the character was based on a countess that lived centuries ago.
Clifford asks for an appointment with the descendant, Mrs. Henska (Siân Phillips), who becomes his suspect number one. Although under investigation, the murders do not stop and Clifford tries to find other clue.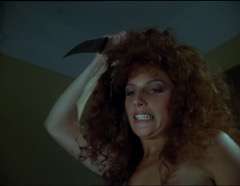 Crew
Cast
Footnotes
A number of famous names appear in this episode: Anthony Valentine, who appeared (uncredited) with Peter Cushing in "The Flesh and the Fiends" (1960), and with Christopher Lee in "To the Devil a Daughter" (1976).

Suzanne Danielle played the title role, Emmannuelle Pervert in the 1978 comedy "Carry on Emmannuelle".

Gary Waldhorn, played David Horton in BBC TV's "The Vicar of Dibley".

There was also an early appearance for, soon to be James Bond, Pierce Brosnan.
Details were complied viewing the Episode. 
Source of viewing copy – The Hammer Graveyard Collection