The Lodge – 2019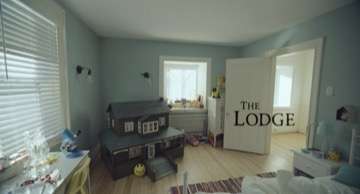 Neon and Filmnation Entertainment present a Hammer Hammer and Filmnation Entertainment production
Running time 108 mins
Storyline
A soon-to-be-stepmother is snowed in with her fiance's two children at a remote holiday village. Just as relations finally begin to thaw between the trio, strange and frightening events threaten to summon psychological demons from her strict religious childhood.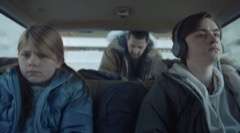 Selected Crew
Click here for full Cast and Crew listing on IMDB
Cast
Production
Footnotes
Cult leader Aaron Marshall, father of Grace Marshall, is played by actress Riley Keuogh's real-life father Danny Keough. Danny is a former guitarist and ex-husband of Lisa Marie Presley and his daughter Riley is the eldest grandchild of Elvis Presley.
Alicia Silverstone appeared in a number of music videos for the rock band Aerosmith. The first of them, "Cryin'", was voted the Number 1 video of all time on MTV.
The film grossed $3,155,858 worldwide.
Details were complied viewing the actual film.
Source of viewing copy – The Hammer Graveyard Collection