The Woman in Black – 2011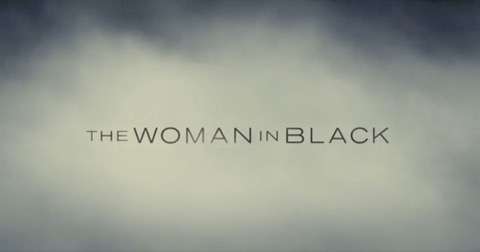 Hammer Alliance Films and the UK Film Council Present in association with Crosscreek Pictures, a Talisman Production in association with Exclusive Media Group
Co-Produced by Filmgate Films and Film | Vast

Running time 95 mins
Storyline
In London, solicitor Arthur Kipps still grieves over the death of his beloved wife Stella on the delivery of their son Joseph four years before. His employer gives him a last chance to keep his job, and he is assigned to travel to the remote village of Crythin Gifford to examine the documentation of the Eel Marsh House that belonged to the recently deceased Mrs. Drablow.
Arthur befriends Daily on the train and the man offers a ride to him to the Gifford Arms inn. Arthur has a cold reception and the owner of the inn tells that he did not receive the request of reservation and there is no available room.
The next morning, Arthur meets solicitor Jerome who advises him to return to London. However, Arthur goes to the isolated manor and soon he finds that Eel Marsh House is haunted by the vengeful ghost of a woman dressed in black. He also learns that the woman lost her son, drowned in the marsh, and she seeks revenge, taking the children of the terrified locals.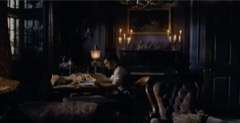 Selected Crew
Click here for full Cast and Crew listing on IMDB
Cast
Production
Footnotes
The film was to be shot in 3D before plans were scrapped.

Principal photography took place from September to December 2010 across England. Post-production lasted until June 2011.

The film attracted controversy after receiving a 12A certificate from the British Board of Film Classification, despite several cuts being made.

During opening weekend, The Woman in Black earned $20 million, the biggest US opening for a Hammer film in all of Hammer history.
The Woman in Black grossed $128,955,898 worldwide.
Details were complied viewing the actual film.
Source of viewing copy – The Hammer Graveyard Collection