The Right Person – 1955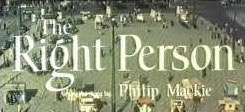 A Hammer Film production released by Exclusive Films UK
RCA Sound Recording
Produced at Bray Studios
A CinemaScope Picture
Eastman Colour by Humphries Laboratories
30 Minute Featurette
Storyline
In Copenhagen, Martha Jorgensen receives a visit from a Mr Rasmusson, who is looking for her husband. In fact, if he is the 'right person', he has been looking for him for years, as the Jorgen Jorgensen he is seeking was a traitor to the Danish resistance during World War II and Rasmusson has vowed to kill him…..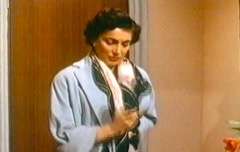 Crew
Cast
Production
Footnotes
Hammer produced several shorts which fell mainly into the drama, travelogue or musical categories. This one is of the dramatic variety and features Douglas Wilmer, who later played Christopher Lee's arch-enemy Nayland Smith in "The Brides of Fu Manchu" (1966) and "The Vengeance of Fu Manchu" (1967).
While shooting exteriors on location in Denmark, Michael Carreras, Len Harris and Harry Oakes filmed enough footage to create the documentary short "Copenhagen".
Details were complied viewing the actual film.
Source of viewing copy – The Hammer Graveyard Collection