Stolen Face – 1952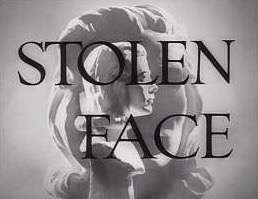 A Hammer production released by Exclusive Films (UK) and Lippert Films (USA)
Based on an original story by Alexander Paal and Steven Vas
Copyright 1952 by Exclusive Films Ltd.

All characters in this photoplay are fictitious and bear no resemblance to any real person, living or dead

RCA Sound System
London Philarmonic Orchestra
Produced at Riverside Studios
Black & White 72 minutes
Storyline
Skilled plastic surgeon Phillip Ritter meets and falls in love with concert pianist Alice Brent, but he is devastated when she refuses his offer of marriage and goes away on a concert tour. Determined to recreate her beautiful image, he seeks out a badly scarred prisoner, Lilly, operates on her and marries her. Now he has Alice back, but he cannot change the criminal character behind the mask…

Watch the trailer on YouTube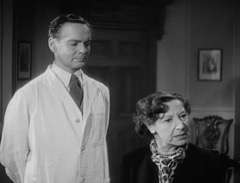 Crew
Cast
Production
Footnotes
Hollywood actor Paul Henreid's most famous role is probably as the third side of the triangle, alongside Humphrey Bogart and Ingrid Bergman, in the all-time classic movie "Casablanca" (1942).
In 1964, he directed Bette Davis in the thriller "Dead Ringer" (aka "Dead Image").

Arnold Ridley, who plays Dr Russell in this film, later gained greater fame as the elderly Private Godfrey in the BBC TV sit-com "Dad's Army". He also wrote the successful stage play "The Ghost Train".

Andre Morell was a highly respected actor who worked for Hammer on a number of occasions. His other films for the Company include "The Hound of the Baskervilles" (1958), "Cash on Demand" (1961), "She" (1965), "The Plague of the Zombies" (1966), "The Mummy's Shroud" (1966) and "The Vengeance of She" (1967).

Edith Head was one of the top film Costume Designers. Her name appears in countless credits and she won eight Oscars – for "The Heiress" (1949), "All About Eve" (1950, b&w), "Samson and Delilah" (1950, colour), "A Place in the Sun" (1951), "Roman Holiday" (1953), "Sabrina" (1954), "The Facts of Life" (1960) and "The Sting" (1972).
Details were complied viewing the actual film.
Source of viewing copy – The Hammer Graveyard Collection