Lady in the Fog 1952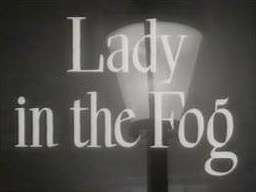 A Hammer production released by Exclusive Films (UK) and Lippert Films (USA)
Alternative title:- Scotland Yard Inspector
Adapted from the popular BBC serial by Lester Powell
Copyright 1952 by Exclusive Films Ltd.

All characters in this photoplay are fictitious and bear no resemblance to any real person, living or dead

RCA Sound System
London Philarmonic Orchestra
Produced at Riverside Studios

Black & White 82 minutes
Storyline
His flight delayed by thick fog, American journalist Philip Odell passes the time in a London club. There he meets Heather, an attractive young woman who is waiting for her brother. Outside, though, a policeman stumbles upon the body of a young man, apparently a hit and run victim, who turns out to be Heather's brother. She is convinced that his death is no accident, so Odell helps her to investigate….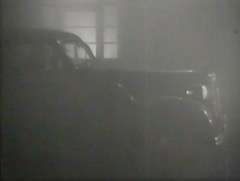 Crew
Cast
Production
Footnotes
American actor Cesar Romero had already been in films for many years, including the classic comedy murder mystery "The Thin Man" (1934). He later starred in the psychological thriller "Two on a Guillotine" (1965) and as The Joker in the "Batman" TV series and feature film (1966), with Adam West as Batman and Burt Ward as Robin.

Two regulars from the James Bond films appear here – Lois Maxwell (Miss Moneypenny) and Geoffrey Keen (the Minister of Defence).

Mary Mackenzie was killed in a car accident at the age of 44.
Jack Howarth has an uncredited minor role here. He went on to play Albert Tatlock in Granada TV's soap "Coronation Street". A role he played in 1305 episodes over 24 years.
Details were complied viewing the actual film.
Source of viewing copy – The Hammer Graveyard Collection