Cloudburst – 1951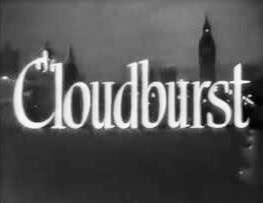 A Hammer Production by Exclusive Films

All characters in this photoplay are fictitious and bear no relation to any real person, living or dead.

RCA Sound System

Black & White 88 minutes
Storyline
A Canadian World War II veteran working for the British Foreign Office scours England for the killer who murdered his wife.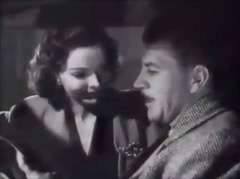 Crew
Cast
Production
Footnotes
Noel Howlet went on to play Mr Cromwell, the Headmaster in London Weekend Televisions comedy series "Please Sir", his other two Hammer appearances came in "Quatermass and the Pit" 1967 and 1963's "Kiss of the Vampire".

Stanley Baker, who starred in "Zulu" 1964 and "The Guns of Nazarone" 1961, plays the milkman here. He also appeared for Hammer in "The Rossiter Case" 1951, "Whispering Smith Hits London" 1952, "Yesterday's Enemy" 1959 and "Hell is a City" 1960. His rise to stardom came in 1953's "The Cruel Sea".
Stanley Baker died in 1976 from pneumonia whilst undergoing treatment for lung cancer – he was aged 48.

This was the first Hammer film to be made at Bray Studios.
Details were complied viewing the actual film.
Source of viewing copy – The Hammer Graveyard Collection