The Mystery of the Marie Celeste – 1935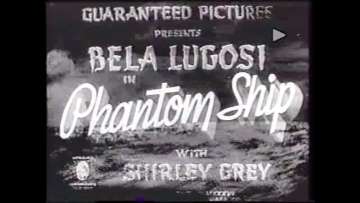 Guaranteed Pictures with the famous "Q" ship "Mary B Mitchell" as Mary Celeste
Black & White 60 minutes
Storyline
Having won the hand of Sarah from his rival. Captain Benjamin Briggs sets out to recruit a crew for his voyage on the Mary Celeste. A mad seaman seeks revenge by killing the crew and passengers in a story of the mysterious events that led to a ship without a person on board.
Click here to watch the full film on YouTube
Crew
Cast
Filming
STUDIO:
Nettlefold Studios, Walton-on-Thames, Surrey

ON LOCATION:
Falmouth, Cornwall
Footnotes
The Mystery of the Mary Celeste was Bella Lugosi's only film for Hammer.
Details were complied viewing the actual film.
Source of viewing copy – The Hammer Graveyard Collection