The Mystery of the Marie Celeste – 1935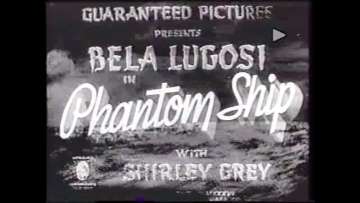 Guaranteed Pictures with the famous "Q" ship "Mary B Mitchell" as Mary Celeste
Filming Locations: Falmouth, Cornwall, Nettlefold Studios, Walton-on-Thames, Surrey
Black & White 60 minutes
Storyline
Having won the hand of Sarah from his rival. Captain Benjamin Briggs sets out to recruit a crew for his voyage on the Mary Celeste. A mad seaman seeks revenge by killing the crew and passengers in a story of the mysterious events that led to a ship without a person on board.
Click here to watch the full film on YouTube
Crew
Cast
Footnotes
The Mystery of the Mary Celeste was filmed in Falmouth, and was Bella Lugosi's only film for Hammer.
Details were complied viewing the actual film.
Source of viewing copy – The Hammer Graveyard Collection