Slave Girls – 1967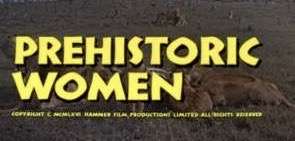 A Seven Arts-Hammer Film production
Made at the Elstree Studios of Associated British Productions Ltd. Herts England
Distributed by Twentieth Centuary-Fox Film Corporation
Copyright MCMLXVI Hammer Film Productions Ltd, – All rights reserved
MPAA Approved Certificate

The characters and incidents portrayed and the names used herein are fictitious, and any ,similarity to the name, character, or history of any person is entirely accidental and unintentional

Cinemascope by Delux
RCA Sound Recording
Technicolor 86 mins
Storyline
Jungle guide David Marchand is kidnapped by a tribe of natives who want to sacrifice him to their white rhino god. Just as he's about to be killed, however, he is thrown backwards in time to a kingdom of brunette women and their blonde slaves. David rejects the advances of Queen Kari and sides with the blondes, which leads to him being imprisoned in the dungeon. Can David find some way of returning to his own time? And if he does, what will be awaiting him when he returns?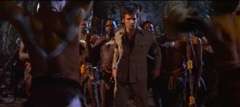 Crew
Cast
Production
Footnotes
Hammer used nearly all the sets and costumes left over from the film "One Million Years B.C." (1966), which had also featured Martine Beswick.

Further films by Hammer which traded heavily on the appeal of scantily clad cave girls were "When Dinosaurs Ruled the Earth" (1970) and "Creatures the World Forgot" (1971).

Shooting took place from 26 January to 22 February 1966.
Details were complied viewing the actual film.
Source of viewing copy – The Hammer Graveyard Collection