The Plague of the Zombies – 1966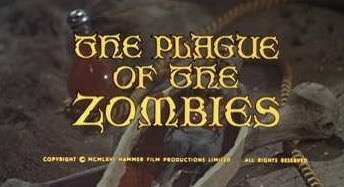 A Hammer film production presented by Associated British Pathe Limited and released through Warner-Pathe Distributors Limited (UK) and Twentieth Century Fox (USA)
Copyright MCMLXVI Hammer Film Production, Ltd, – All right, reserved
MPAA Approved Certificate

The characters and incidents portrayed and the names used herein are fictitious and any similarity to the name, character, or history of any person is entirely accidental and unintentional

RCA Sound Recording
Produced at Bray Studios, England
Technicolor 90 mim
Storyline
Sir James Forbes, a renowned professor of medicine, receives a letter from an old pupil, Dr Peter Thompson, who has set up practice in a remote Cornish village. Peter is worried by the recent outbreak of a mysterious sickness which has claimed the lives of several of his patients, so Sir James, with his daughter Sylvia, travels to Cornwall to find out what is going on. Once there, he finds himself embroiled in a terrifying chain of events which lead him to the conclusion that someone in the village is practising
witchcraft!

Watch the trailer on YouTube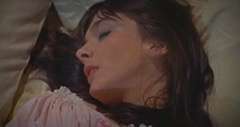 Crew
Cast
Production
Footnotes
This film marks a high water mark in Hammer's history, and the five-minute graveyard sequence – part reality, part nightmare – is justly considered to be one of the most frightening in the British cinema.

Jacqueline Pearce's characters at Hammer did not have a good time and no sooner had she been 'zombiefied' and beheaded in this film, she was promptly doomed to become "The Reptile". Perhaps she should have taken the advice of the title of the Carry On film "Don't Lose Your Head", in which she appeared in 1967! More recently, she gained a cult following for her role as Servalan in the BBC TV sci-fi series "Blake's 7".

Diane Clare was no newcomer to scary films, having also had parts in Robert Wise's "The Haunting" (1963) and Don Sharp's "Witchcraft" (1964).
Details were complied viewing the actual film.
Source of viewing copy – The Hammer Graveyard Collection