The Secret of Blood Island – 1965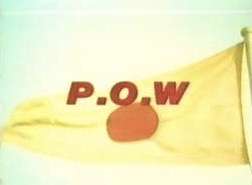 All characters and evens in this picture are fictitious Any similarity to actual events or persons living or dead is purely coincidental and unintentional

Colour 84 mins
Storyline
During a WWII mission to Malaya, the plane carrying a secret agent is shot down. Parachuting to safety, Elaine finds herself with a working party of British prisoners of war, from the Japanese camp on Blood Island. She is taken back to the camp and disguised as a man. She must escape to complete her mission to save thousands of lives, but the British Commander at the camp has a "no escape" policy. The Japanese, knowing she is still alive, begin torturing the prisoners to get information.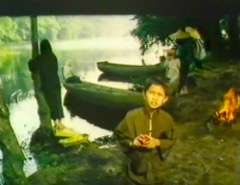 Crew
Cast
Production
Footnotes
Patrick Wymark starred in ATV's Power Game and later in war epics Battle of Britain and Where Eagles Dare.

Bill Owen played the part of Compo in BBC's popular comedy series Last of the Summer Wine.

Barbara Shelly also starred in Hammers Rasputin the Mad Monk (1966), Dracula Prince of Darkness (1966), The Gorgon (1964) and Quatermass and the Pit (1967).

Other Hammer favourites include Michael Ripper, and Philip Latham who played Klove in Dracula Prince of Darkness (1966), and Miller in Devil Ship Pirates (1964).
Quentin Lawrence has a long list of television directing credits, including early episodes of Granada TV's Coronation Street.
Details were complied viewing the actual film.
Source of viewing copy – The Hammer Graveyard Collection