Fanatic – 1965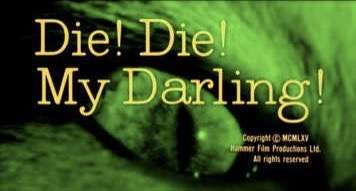 A Hammer Film production released by Columbia Pictures
Copyright MCMLXV Hammer Film Productions Ltd. – All rights reserved
MPAA Approved Certificate

The characters and incidents portrayed and the names used herein are fictitious and any similarity to the name, character, or history of any person is entirely accidental and unintentional

RCA Sound Recording
Produced at Associated British Studios, Elstree, England
Technicoior 96 mins
Storyline
Pat Carroll gets more than she has bargained for when she pays a visit on Mrs Trefoil, the mother of her recently dead fiancé. For the old woman is a religious fanatic, who considers Pat to be married to her son in the eyes of God. When Pat, not surprisingly, does not agree with this point of view, she finds herself a prisoner of the increasingly demented Mrs Trefoil, who is determined that she will either mend her ways or die!

Watch the trailer on YouTube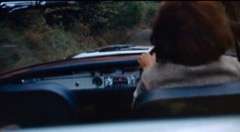 Crew
Cast
Production
Footnotes
Tallulah Bankhead was another of those ageing actresses, like Bette Davis and Joan Crawford, who took to making horror films at this time. In the thirties and forties, she was a big star of stage and screen and her films include Alfred Hitchcock's "Lifeboat" (1943). She was a notorious character who shocked society with her outrageous sex, drugs and alcohol lifestyle. She died in 1968.

This is the last film which bills Anthony Hinds as Producer, although he continued as a writer under his pen-name John Elder.

Stefanie Powers also starred in Hammer's "Crescendo" (1969)'.

Canadian star Donald Sutherland's early screen career included other horror films, such as "Castle of the Living Dead" (1964) and Amicus's "Dr Terror's House of Horrors" (1965).

Yootha Joyce will always be remembered as the sex-starved Mildred in Thames TV's sitcoms "Man about the House" (and the 1974 Hammer film spin-off) and "George and Mildred".

Richard Matheson also wrote the screenplay for Hammer's "The Devil Rides Out" (1968), as well as those for Roger Corman's Edgar Allan Poe adaptations "The Fall of the House of Usher" (1960), "Pit and the Pendulum" (1961), "Tales of Terror" (1962) and "The Raven" (1963). His other work includes Jacques Tourneur's "The Comedy of Terrors" (1963, with Boris Karloff, Vincent Price, Peter Lorre and Basil Rathbone) and Steven Spielberg's "Duel" (1972).
Details were complied viewing the actual film.
Source of viewing copy – The Hammer Graveyard Collection