The Phantom of the Opera – 1962
A Hammer film production released by Universal Pictures
Copyright MCMLXII Universal Pictures Company Incorporated – All rights reserved
MPAA Approved Certificate

The characters and incidents portrayed and the names used herein are fictitious and any similarity to the name, character, or history of any person is entirely accidental and unintentional

RCA Sound Recording
Produced at Bray Studios, England
Eastmancolor by Pathe 84 mins
Storyline
At the London theatre where the first night of the obnoxious Lord Ambrose D'Arcy's new opera "Joan of Arc" is taking place, there is talk that the place is haunted by a mysterious phantom. Then, during the performance, the hanged body of a stagehand rips through a backdrop and swings out on to the stage in full view of the horrified house. Later that night, Christine, a rising young singer, hears a weird, disembodied voice in her dressing room….

Watch the trailer on YouTube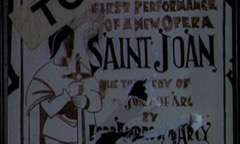 Crew
Opera Scenes staged by Dennis Maunder by permission of the General Administrator, Royal Opera House, Covent Garden
Cast
Production
Footnotes
This was the third time that Universal had taken on "The Phantom of the Opera", the other versions having been made in 1925 and 1943. The famous scene in which Lon Chaney's horrific make-up is unmasked in the silent 1925 film remains one of the classic moments of screen terror.

English-born Hollywood star Cary Grant was originally intended for the title role in this film, but eventually decided against it and was replaced by Herbert Lom. Lom himself later became best known for his performances as Peter Sellers' increasingly demented boss Commissioner Dreyfuss in the "Clouseau/Pink Panther" series of films.

Character actor Thorley Walters also appeared for Hammer in "Dracula – Prince of Darkness" (1966), "Frankenstein Created Woman" (1966), "Frankenstein Must Be Destroyed" (1969) and "Vampire Circus" (1971).

BBC TV's second Doctor Who, Patrick Troughton, has a small part here as a rat-catcher, his other films for Hammer are "The Gorgon" (1964), "The Viking Queen" (1967), "Scars of Dracula" (1969) and "Frankenstein and the Monster from Hell" (1973).
Details were complied viewing the actual film.
Source of viewing copy – The Hammer Graveyard Collection