Don Mingaye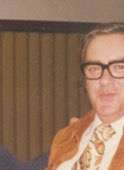 Donald Thomas Ralph Mingaye was born in 1929 in Kensington, London.
He was an art director and production designer, known for The Pirates of Blood River (1962), Scream and Scream Again (1970) and Danger Route (1967). He died on November 8, 2017 in Norwich, Norfolk, England, UK.
Don began his career in films at Islington Studios as a junior scenic artist, following training at the Saint Martin's Lane School of Art. He began working for Hammer in the mid fifties as a draughtsman. Following years as assistant to Hammer's chief set designer, Bernard Robinson, he rose to art director. Of his association with Robinson he recalled "I found I got on very well with him, so much so that we formed a relationship and started working on a string of pictures."
Don Mingaye died at the age of 92 in Norwich, England on November 8th 2017.
Don Mingaye's Hammer Productions (40)