Sir Christopher Lee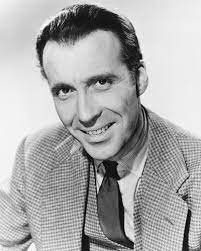 Christopher Frank Carandini Lee was born on 27 May 1922.
During the Second World War, Lee served, initially with the Finnish army, before joining the Royal Air Force in 1941. He achieved the rank of Flight Lieutenant.
He turned to acting after the war and one of his early roles was an uncredited appearance in Laurence Olivier's film version of Hamlet (1948), as a spear carrier. The same film in which his later close friend and Hammer star, Peter Cushing played Osric.
Lee's first film for Hammer was The Curse of Frankenstein (1957), in which he played Frankenstein's monster. It was the first film to co-star Christopher Lee and Peter Cushing, who ultimately appeared together in over twenty films and became close friends.
Christopher's appearance as Frankenstein's monster led to his first appearance as the Transylvanian vampire Count Dracula in Hammer's Dracula (1958) – a character he would play in seven Hammer films.
Lee went on record to state that he was virtually "blackmailed" by Hammer into starring in the subsequent films; unable or unwilling to pay him his going rate, they would resort to reminding him of how many people he would put out of work, if he did not take part:
He appeared in his final Hammer production (35 years after To the Devil a Daughter (1976)), playing August in The Resident (2011).
Lee died at the Chelsea and Westminster Hospital on 7 June 2015 after being admitted for respiratory problems and heart failure, shortly after celebrating his 93rd birthday.
Christopher Lee's Hammer Appearances (22)