Barbara Shelley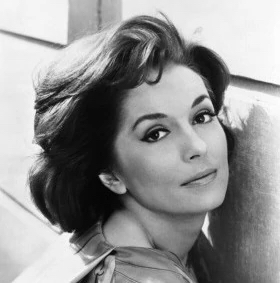 Barbara Teresa Kowin was born on 13 February 1932 in Harrow, Middlesex, England.
Initially shy on stage, her acting teacher suggested that she take up modelling to gain self-confidence. Shelley followed the advice and started modelling in 1951, which led to an offer of a minor role as a fashion show commentator in Hammer's Mantrap (1953). She was credited for this film under her birth name, Barbara Kowin. It was Italian comic actor Walter Chiari, who recognised her talent and suggested she change her name to that of his favourite poet, Shelley.
She became the company's top female star and was nicknamed the "Queen of Hammer".
Personal quotes
"When I first started doing Hammer, all the so-called classic actors looked down on the horror film. There is a great thrill for me in having done Hammer and being known. All the other things I did, nobody remembers those. But the horror films, I'm very grateful to them because they built me a fan base, and I'm very touched that people will come and ask for my autograph".
"Hammer was like a family, a very talented family, and there was a wonderful canteen down there! To work with Peter Cushing and Christopher Lee . . . I've been more than lucky, I've been honoured. They were so wonderful to work with, both so generous as actors with a wonderful atmosphere on the set and a wonderful sense of humour".
Barbara Shelley suffered a stroke in 2007, she recovered, though she says it left her "unabled" rather than disabled. She was admitted to hospital in December 2020, for a check-up. It was there she contracted COVID-19. Though she recovered from this, she fell ill with other underlying health conditions. She died in London on 3 January 2021, at the age of 88.
Barbara Shelley's Hammer Appearances (8)