Arthur Lovegrove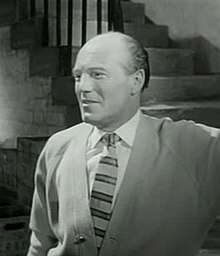 Arthur William Lovegrove was born in Fulham, London on 15th July 1913 was born on May 13, 1907 in England.
An actor and writer, Arthur was known for Eye of the Needle (1981), Meet Simon Cherry (1949) and The Avengers (1961).
He was married twice: Marjorie Ruth Herridge in 1934, and Cara Dorothea Kathleen Wilson in 1940.
He died on November 7, 1981 in Surrey, England, UK.
Arthur Lovegrove's Hammer Appearances (9)