Anthony Hinds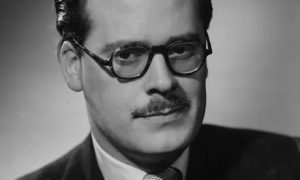 Anthony Frank Hinds was born on 18 September 1922 in Uxbridge, Middlesex.
The son of Hammer founder of William Hinds, Anthony Hinds was educated at St Paul's School. He briefly joined his father's business before his war service as a pilot in the RAF during World War II.
In 1946 Hinds returned to Hammer and initially produced a great many modest thrillers. One of these was The Dark Road (1947), which featured a jewellery shop called 'Hinds', a reference to his father's original business, UK's F. Hinds national jewellery retail chain. This business had been divided in the 1920s between William and his brother Frank Hinds.
He produced 37 of the first 50 films released by Hammer Studios. Due to budgetary constraints, Hammer could not afford to hire a screenwriter for The Curse of the Werewolf (1961). Consequently, Hinds stepped in to turn out a workable script under the pseudonym 'John Elder'. He continued to use this alias for his many writing credits during the remainder of the 1960's and 70's.
He was married to Jean Knowles from 1956 until his death. They had 2 children
Anthony Hinds died in London on 30 September 2013, he was 91.
Anthony Hind's Hammer Productions (85)