Andre Morell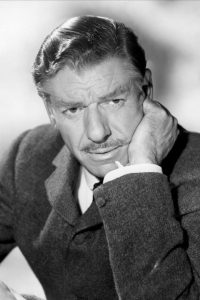 Cecil André Mesritz was born on 20 August 1909 in London, England.
Prior to taking up acting professionally he trained as a motor engineer, while also participating in amateur theatrical productions. He turned professional in 1934, initially acting under the name André Mesritz; he anglicised his surname to Morell in 1936, and adopted the latter name legally by deed poll in 1938.
In 1960, Morell appeared as Judge Brack in a production of Henrik Ibsen's play Hedda Gabler at the Oxford Playhouse. Starring opposite him in the title role was the film actress Joan Greenwood. They flew in secret to Jamaica, where they were married, remaining together until his death.
Andre Morell died on 28 November 1978 in London, he was 69.
Andre Morell's Hammer Appearances (9)