Tyburn Films
The Ghoul – 1975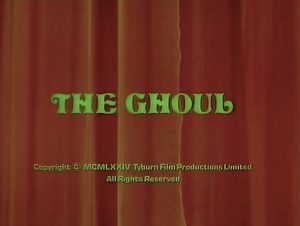 Tyburn Films
88 Mins
Storyline
A former Priest named Dr. Lawrence harbors a dark and horrible secret in his attic. The locked room serves as a prison cell for his crazed, cannibalistic adult son, who acquired his savage tastes in India during his father's missionary work there.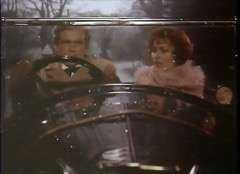 Hammer Connections – 15
Footnotes
The photograph of Dr. Lawrence's wife is actually that of Peter Cushing's own wife. She died suddenly in 1971 and Cushing mourned for the twenty years he survived her, often commenting that his only real joy in life was contemplating being reunited with her after death. According to Veronica Carlson, director Freddie Francis made Peter Cushing do multiple takes during the scene where he talks about his love for his wife. This caused Cushing great distress, and reduced him, and some of the crew, to tears.
Details were complied viewing the actual film.
Source of viewing copy – The Hammer Graveyard Collection