Amicus Films
Madhouse 1974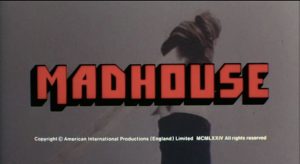 An Amicus Production
Produced at Twickenham Film Studios
92 Mins
Storyline
Horror movie actor Paul Toombes, famous for playing "Dr. Death," suffers a nervous breakdown before going to England to do a TV series. Cast and crew members start dying the way characters did in Toombes' old movies.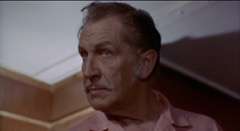 Hammer Connections – 15
Footnotes
Peter Cushing dresses as Dracula, an in-joke reference: he frequently played Van Helsing in Hammer's Dracula series.
Details were complied viewing the actual film.
Source of viewing copy – The Hammer Graveyard Collection