Amicus Films
And Now the Screaming Starts – 1974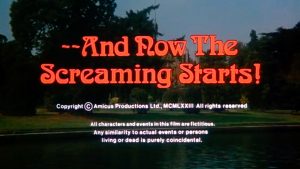 An Amicus Production
Produced at Shepperton Studios
91 Mins
Storyline
England, 1795: the young Catherine has just married Charles Fengriffen and moves into his castle. She becomes the victim of an old curse that lays on the family. On her wedding night she is raped by a ghost and gets pregnant.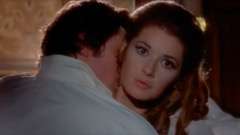 Hammer Connections – 20
Footnotes
Filmed at the previous home of Hammer Films, Oakley Court.
Peter Cushing (Dr. Pope) and Herbert Lom (Sir Henry Fengriffin) both played Professor Van Helsing in films starring Christopher Lee as Count Dracula: Cushing in Dracula(1958), Dracula A.D. 1972 (1972) and The Satanic Rites of Dracula (1973) and Lom in Count Dracula (1970). Cushing also played the role in The Brides of Dracula (1960) and The Legend of the 7 Golden Vampires (1974).
Details were complied viewing the actual film.
Source of viewing copy – The Hammer Graveyard Collection