Tigon Films
Virgin Witch – 1972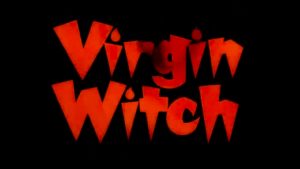 A Tigon Production
88 Mins
Storyline
A pair of mini-skirted girls travel to a remote castle in order to land a contract in the modelling agency of the mysterious lesbian Sybil Waite.
Hammer Connections – 4
Footnotes
This film was the acting debut of future 'Allo 'Allo (1982) star Vicki Michelle, and also featured her sister Anne Michelle. Both sisters have since disowned this film.
Details were complied viewing the actual film.
Source of viewing copy – The Hammer Graveyard Collection