Amicus Films
Tales from the Crypt – 1972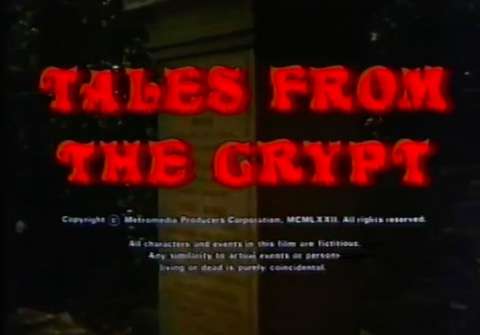 An Amicus Production
Produced at Shepperton Studios
92 Mins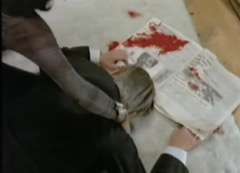 Storyline
Five strangers get lost in a crypt and, after meeting the mysterious Crypt Keeper, receive visions of how they will die.
Hammer Connections – 18
Footnotes
Peter Cushing is said to "act as himself" in this movie. Cushing's wife had died recently, and he was very depressed. His character is a widower who uses a ouija board to talk with his dead wife. He was originally intended to play Ralph Jason, but after looking at the script, he persuaded the producers that he would do more justice to the role of Mr. Grimsdyke. The role was, at first, a tiny non-speaking one, but was greatly expanded when Peter Cushing took an interest in the role.
Details were complied viewing the actual film.
Source of viewing copy – The Hammer Graveyard Collection