Amicus Films
Dr Phibes Rises Again – 1972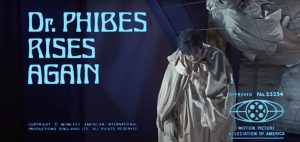 An Amicus Production
Elstree Studios, Borehamwood, England
89 Mins
Storyline
The vengeful doctor rises again, seeking the Scrolls of Life in an attempt to resurrect his deceased wife.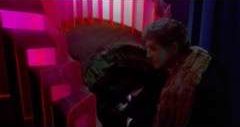 Hammer Connections – 22
Footnotes
Peter Cushing was originally cast in the Joseph Cotten role in the first film, but withdrew due to his wife's ailing health. He was able to supply a cameo in this film, a day's work (the film was shot in December 1971).
Details were complied viewing the actual film.
Source of viewing copy – The Hammer Graveyard Collection