Amicus Films
The House That Dripped Blood – 1971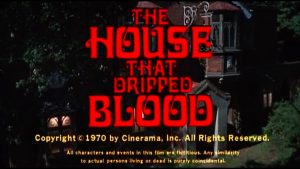 An Amicus Production
Produced at Shepperton Studios
102 Mins
Storyline
A Scotland Yard investigator looks into four mysterious cases involving an unoccupied house and its tragic previous tenants.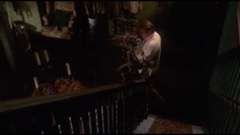 Hammer Connections – 16
Footnotes
Despite the title, not one drop of blood is seen in the entire movie.
On the initial U.K. release, the British censor wanted to give it an A rating (equivalent to PG) because of its lack of gore. Fearing that this would harm box-office returns, the distributors asked for it to be re-rated X or they wouldn't release it. The censor concurred.
The actress in the photograph in the segment "Waxwork" is Nicola Pagett who played Talia in Hammer's "The Viking Queen" (1967).
Details were complied viewing the actual film.
Source of viewing copy – The Hammer Graveyard Collection