Amicus Films
Scream and Scream Again – 1970
An Amicus Production
Produced at Shepperton Studios
95 Mins
Storyline
In London, a serial-killer drains the blood of females and the Detective Superintendent Bellaver and his team are hunting down the so-called Vampire Killer. When the Vampire Killer flees from the police, he seeks refugee at the real estate of a scientist.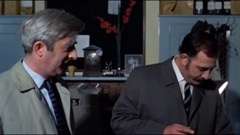 Hammer Connections – 19
Footnotes
Peter Cushing was a last-minute casting choice and was only required for one day's shooting.
Details were complied viewing the actual film.
Source of viewing copy – The Hammer Graveyard Collection