Tigon Films
The Blood Beast Terror – 1968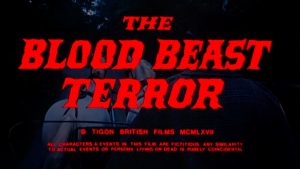 A Tigon Production
88 Mins
Storyline
A scientist, working with genetics, creates a creature that is capable of transforming back and forth between a giant Death Head moth and a beautiful woman. The creature masquerades as his daughter when she is in her human incarnation and feeds on the blood of her victims when she is in the moth form.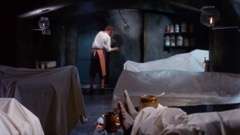 Hammer Connections – 12
Footnotes
One of the many films that Peter Cushing made about this time to help pay for the health treatments of his beloved wife, Helene. She would later die of emphysema in 1971. He considered this the worst of his many films.
Robert Flemyng reportedly hated working on the film. He replaced Basil Rathbone who died before filming began.
Details were complied viewing the actual film.
Source of viewing copy – The Hammer Graveyard Collection