Amicus Films
The Deadly Bees – 1967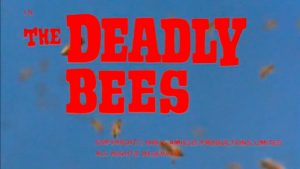 An Amicus Production
Produced at Twickenham Film Studios
84 Mins
Storyline
Pop singer Vicki Robbins collapses from exhaustion while shooting the 1960s equivalent of a music video, and her physician prescribes a respite on Seagull Island with colleague and beekeeper Ralph Hargrove. When a mysterious swarm of specially-bred attack bees starts killing island residents, Vicki fights for her survival.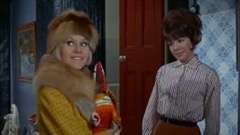 Hammer Connections – 19
Footnotes
At the start of the film, the group The Birds features guitarist Ronnie Wood – later of The Faces and The Rolling Stones fame. He's on the far right of the screen.
Details were complied viewing the actual film.
Source of viewing copy – The Hammer Graveyard Collection