Amazing Talents of Peter Cushing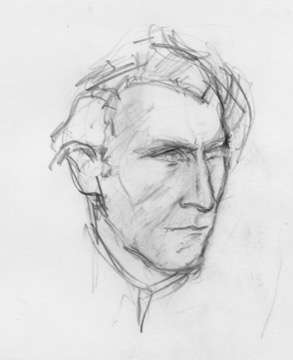 Peter Cushing, one of England's most well loved and talented actors, was also a brilliant artist, costume designer and model maker. The following examples of his work (courtesy of Wayne Kinsey) show what an amazing all-round talent he was.
Peter Cushing's Artistic Talent
A very accomplished artist, Peter's preferred medium was water-colour.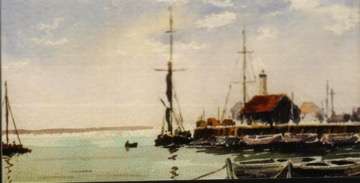 In addition to land and sea scapes his work included birds and pencil sketches – and Frankinstein's Monster.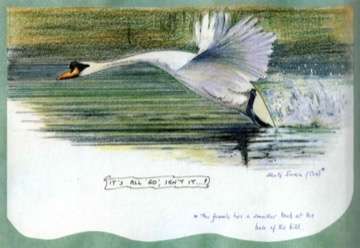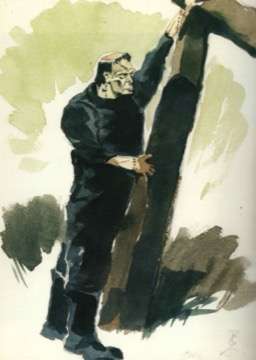 Costume Design
An example of Peter's evening ware designs for the 1930's.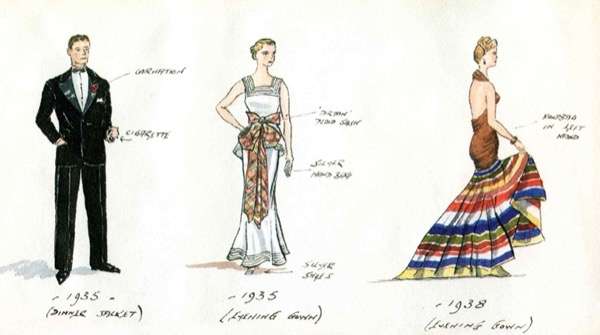 Cartoon Messages
Peter would draw cartoon messages to his wife, Helen.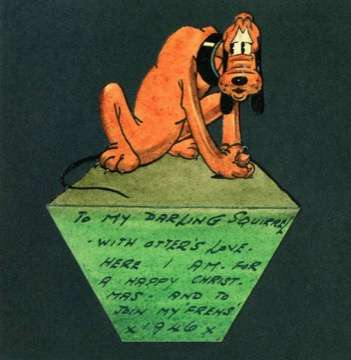 Model Theatre
Peter made intricate model theatre scenes, each one taking about a year to complete. These could be inserted into a model stage, complete with lighting.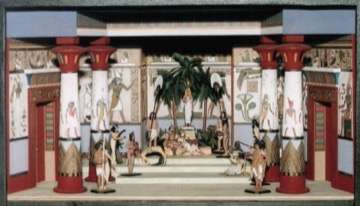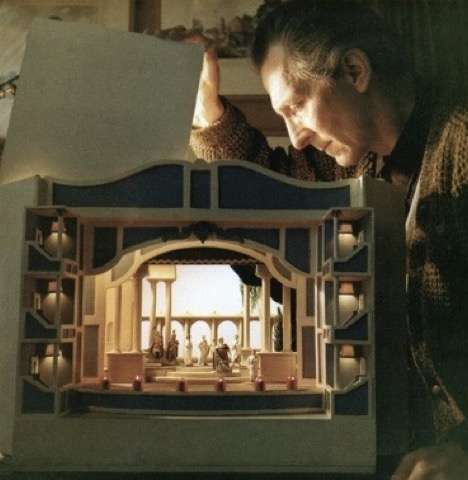 Tudor Profiles
Peter was frequent visitor the the Tudor Tea Rooms in Whitstable where he would draw caricatures of people on other tables.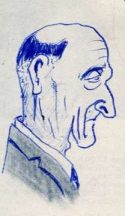 Scarves and Jewellery
In addition to pursuing his love of art and painting, he designed and sold hand-painted scarfs, and made costume jewellery for Helen.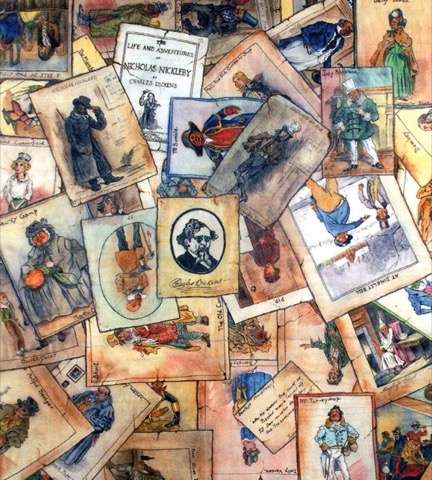 Model Soldiers
Peter's love of miniature models would last his entire life, during which he amassed a collection of over 5,000 individual models of soldiers, trains, trees and landscape, horses, castles, etc., all historically accurate and painted by hand. He would spend hours playing war games according to the rules outlined in H.G.Wells' book 'Little Wars'. He also created a model display to commemorate the coronation of Queen Elizabeth II with his model figures.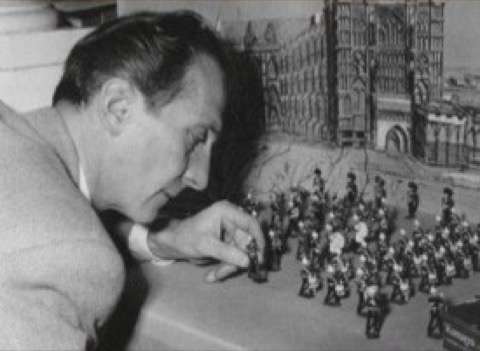 Script Writing
Although few of Peter's scripts remain, his attention to detail is evident, as with everything he turned his hand to. He wrote an alternative script for Hammer's 1961 film "Captain Clegg", based on the first two Thorndyke books, Dr Syn on the High Seas and Dr Syn Returns. Producer John Temple-Smith said "… there was never any question of Hammer using this script or any part of it: using anything from Dr Syn on the High Seas would have dropped us straight into Disney's net.
The Peter Cushing Scrapbook
Many thanks to Wayne Kinsey of Peveril Publishing for allowing us to include images from 'The Peter Cushing Scrapbook'. Published to celebrate his centenary, this unique limited edition pictorial book, packed with Cushing memorabilia, showcases his private and professional life and is a must any Peter Cushing fan.