One Million Years B.C.
On its release early in 1967, 'One Million Years B.C.' was proudly publicised by Hammer as their 100th film. If you've ever tried to verify this assertion you've probably run into trouble. At last, I can reveal all! At the time, this puzzled me also, so I wrote to the Company, shortly after its release, and asked them. Their response was to send me a list of their productions, which justifies their claim.
The trick is to ignore their 1930's films, all three 'Dick Bartons' and to number their featurettes separately from their feature films. There are probably some more slight discrepancies from any other list you might have (notably the omission of 'Don't Panic, Chaps!'), but the following is the list which Hammer themselves used to calculate 'One Million Years B.C.' as their 100th film.
This is the list Hammer sent me to justify their claim:
1935
Ignore The Mystery of the Marie Celeste
1936
Ignore Song of Freedom
1948
Ignore Dick Barton Sp. Agent
1949
1. Doctor Morelle & the Missing Heiress
Ignore Dick Barton Strikes Back
2. Adventures of PC 49
3. Celia
4. Meet Simon Cherry
5. The Man in Black
6. Room to Let
7. Someone at the Door
1950
8. What the Butler Saw
Ignore Dick Barton at Bay
9. The Lady Craved Excitement
10. The Black Widow
11. The Rossiter Case
12. To Have and to Hold
13. The Dark Light
1951
14. Cloudburst
15. A Case for P.C. 49
16. Death of an Angel
17. Whispering Smith Hits London
18. The Last Page
19. Wings of Danger
20. Stolen Face
21. Never Look Back
1952
22. Lady in the Fog
23. The Gambler and the Lady
24. Mantrap
25. The Four-Sided Triangle
26. The Flanagan Boy
27. Spaceways
1953
28. The Saint's Return
29. Blood Orange
30. 36 Hours
31. Face the Music
32. The House Across the Lake
33. Life with the Lyons
34. Murder by Proxy
35. Five Days

1954
36. The Stranger Came Home
37. Third Party Risk
38. Mask of Dusk
39. Men of Sherwood Forest
40. The Lyons Abroad
41. The Glass Cage
42. Break in the Circle
43. The Quatermass Xperiment
1955
44. Women Without Men
Ignore Cyril Stapleton and the Showband (F1)
Ignore Just for You (F2)
Ignore The Right Person (F3)
Ignore The Eric Winstone Band Show (F4)
Ignore Parade of Bands (F5)
Ignore A Man on the Beach (F6)
Ignore Dick Turpin – Highwayman (F7)
Ignore Stagecoach (F8)
Ignore The Edmundo Ros Half-Hour (F9)
Ignore Copenhagen (F10)
45. X – The Unknown
46. Quatermass II
47. The Steel Bayonet
48. The Curse of Frankenstein
Ignore Day of Grace (F11)
1957
49. The Abominable Snowman
50. The Camp on Blood Island
51. The Snorkel
52. Dracula ('Horror of Dracula')
53. The Revenge of Frankenstein
Ignore Clean Sweep(F11)
Ignore Danger List (F12)
Ignore Man with a Dog (F13)
Ignore Operation Universe (F14)
Ignore The Seven Wonders of Ireland (F15)
Ignore Italian Holiday (F16)
Ignore 'Tales of Frankenstein' (TV Pilot)
1958
54. Ten Seconds to Hell
55. I Only Arsked!
56. The Hound of the Baskervilles
57. The Man Who Could Cheat Death
1959
58. Yesterday's Enemy
59. The Mummy
60. The Ugly Duckling
61. The Stranglers of Bombay
62. Never Take Sweets From a Stranger
63. Hell is a City
64. The Two Faces of Dr. Jeckyll
Ignore Ticket to Happiness (F18)
1960
65. The Brides of Dracula
66. The Terror of the Tongs
67. Visa to Canton (Passport to China)
68. The Full Treatment (Stop Me Before I Kill)
69. Sword of Sherwood Forest
70. Curse of the Werewolf
71. Weekend with Lulu
72. Taste of Fear (Scream of Fear)
73. Shadow of the Cat*
*(a strange inclusion, this one, as it does not normally appear on lists of Hammer films)
1961
74. Watch it, Sailor!
75. Cash on Demand
76. The Damned (These are the Damned)
77. Pirates of Blood River
78. Captain Clegg (The Night Creatures)
79 The Phantom of the Opera
Ignore Highway Holiday (F19)
80. The Old Dark House
81. Maniac
82. Paranoiac
83. Kiss of the Vampire
84. Nightmare
1963
85. The Scarlet Blade (The Crimson Blade)
87. The Devil Ship Pirates
88. The Evil of Frankenstein
89 The Gorgon
1964
90. Hysteria
91. The Curse of the Mummy's Tomb
92. The Secret of Blood Island
86.** She
93. Fanatic (Die, Die, My Darling!)
94. The Brigand of Kandahar
** I know – but this is exactly as listed by Hammer
1965
95. The Nanny
96. Dracula – Prince of Darkness
97. Rasputin – the Mad Monk
98. The Plague of the Zombies
99. The Reptile
100. One Million Years B.C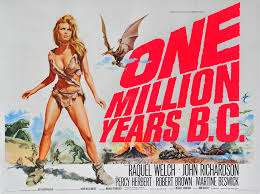 So there you have it – the rather arguable basis for the film's publicity – Phil Alexander