Wake Wood – 2011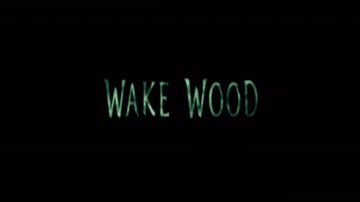 Exclusive Film Distribution presents, in association with Vertigo Films Distribution. With participation of the Irish Film Board – A fantastic Films production – in co-production with Solid Entertainment, with Film | Skane. In association with RTE

Running time 90 mins

Storyline
Still grieving the death of nine-year-old Alice – their only child – at the jaws of a crazed dog, vet Patrick and pharmacist Louise relocate to the remote town of Wake Wood where they learn of a pagan ritual that will allow them three more days with Alice. The couple find the idea disturbing and exciting in equal measure, but once they agree terms with Arthur, the village's leader, a far bigger question looms – what will they do when it's time for Alice to go back?
Selected Crew
Click here for full crew listing on IMDB
Art Director
Production Designer
Production Manager
Edited by
Director of Photography
Costume Designer
Casting Director
Makeup Supervisor
Music Composed by
Story by
Screenplay by
Co-Producer
Produced by
Executive Producers for Exclusive Film Distribution
Production Executive for The Irish Film Board
Co-Executive Producers for Vertigo Films
Co-Executive Producers for Exclusive Film Distribution

Swedish Film Institution Support
Directed by
Owen Power
John Hand
Steve Davenport
Tim Murrell, Dermot Diskin
Chris Maris
Louise Stanton
Maureen Hughes
Kaj Gronberg
Michael Convertino
Brendan McCarthy
Brendan McCarthy and David Keating
Magnus Paulsson
Brenden McCarthy and John McDonnell

Simon Oakes and Marc Schipper
Alan Mayher
Rupert Preston, Allan Niblo

Ben Holden, Patrick Irwin

Peter Gustaffson
David Keating
Cast

Patrick
Louise
Arthur
Alice
Peggy O'Shea
Martin O'Shea
Mary Brogan
Mick O'Shea
Tommy
Ben
Deirdre
Pharmacy Customer
Lady Customer
Mechanic
Arthur's Helper 1
Arthur's Helper 2
Boy in field
The Bull
Aiden Gillen
Eva Birthistle
Timothy Spall
Ella Connolly
Ruth McCabe
Brian Gleeson
Amelia Crowley
Dan Gordon
Tommy McArdle
John McArdle
Aoife Meagher
Siobhan O'Brien
Alice McCrae
Johnny Fortune
John Hand
Darragh Hand
Steven McDonnell
Simple
Footnotes
This was the first theatrical release from Hammer Films in thirty years.
The selection of Sweden as a shooting location was because of David Keating's love for the Swedish horror film Frostbite (2006), and David Keating wished to work with the people behind that film, so he hired Chris Maris (the cinematographer on Frostbite) to shoot Wake Wood and Magnus Paulsson (Frostbite's producer) as co-producer.
Actor Timothy Spall rose to fame in BBC TV's comedy series" Auf Wiedersehen Pet" (1983), and went on to play, amongst many others, JMW Turner in "Mr Turner", (2014), Wormtail/Peter Pettigrew in "Harry Potter" series, Winston Churchill in "The King's Speach" , (2010), and Albert Pierrepoint in the 2005 production "Pierrepoint, The Last Hangman".
Details were complied viewing the actual film.
Source of viewing copy – The Hammer Graveyard Collection