The Resident – 2011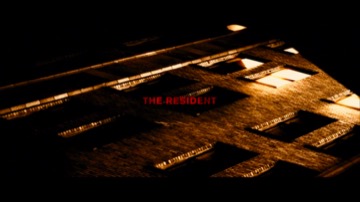 Exclusive Media Group presents A Hammer Films Production. An Antti J. Jokinen Film.
Running time 91 mins

Storyline
In New York, Dr. Juliet Bliss Devereau of the Brooklyn General Hospital has ended her relationship with her boyfriend Jack and is seeking an apartment in Brooklyn to live alone. She finds a bargain in an old apartment building owned by the handsome and lonely Max and one night she misinterprets his signals and dates him. However she concludes that it is too soon to have a love affair… but is that really the end of it?
Selected Crew
Click here for full Cast and Crew listing on IMDB
Production Designer
Edited by
Director of Photography
Costume Designer
Casting by
Music by
Co-Producers
Producers

Executive Producers

Written by
Directed by
Dennis Washington
Stuart Levy A.C.E. and Bob Murawski A.C.E.
Guillermo Navarro, ASC
Ann Roth
Matthew Barry and Nancy Green-Keys
John Ottman
Vicki Dee Rock, Julian Longnecker
Simon Oak and Guy East, Cary Brokaw, Tobin Armbrust
Tom Lassally, Renny Harlin, Hillary Swank, Alex Brunner, Nigel Sinclair
Antti J. Jokinen & Robert Orr
Antti J. Jokinen
Cast

Juliet Devereau
Max
Jack
August
Sydney
Carlos
Mrs. Portes
ER Nurse
August ER Doctor
Real Estate Agent
Architect
Moving Man
Security Tech
Drug Addict
ER Surgeon
Nurse Girl

Hilary Swank
Jeffrey Dean Morgan
LeePace
Christopher Lee
Aunjanue Ellis
Sean Rosales
Deborah Martinez
Sheila Traister
Michael Showers
Nana Visitor
Arron Shiver
Michael Badalucco
Michael Massee
Penny Balfour
Mark Vincent Morocco
Veronica Hool
Footnotes
Christopher Lee, made in his first collaboration with Hammer since 1976's To the Devil a Daughter, and his last before his death in 2015 at the age of 93.
Details were complied viewing the actual film.
Source of viewing copy – The Hammer Graveyard Collection